Indoor
Air Pollution

Guide

According to NASA, "If man is to move into closed environments, on Earth or in space, he must take along nature's life support system i.e. Plants".

Your home is
UP to 8X

more polluted than outdoor

EPA (Environment protection agency)
Air pollution is the
4th highest risk factor

for death globally and by far the leading environmental risk factor for disease.

University of British Columbia

GBD 2013 & Environmental Science & Technology. 2016 Jan 5
More and more people have asthma:
India has an estimated 20 million asthmatics.


The strongest risk factors for developing asthma are exposure, especially in infancy, to indoor allergens.

WHO (World Health Organization)

Live with
Nature
Keeping plants indoors may also be a natural life hack. Having a piece of Mother Nature to look at at our desk could regenerate our attention and keep our senses and brain going.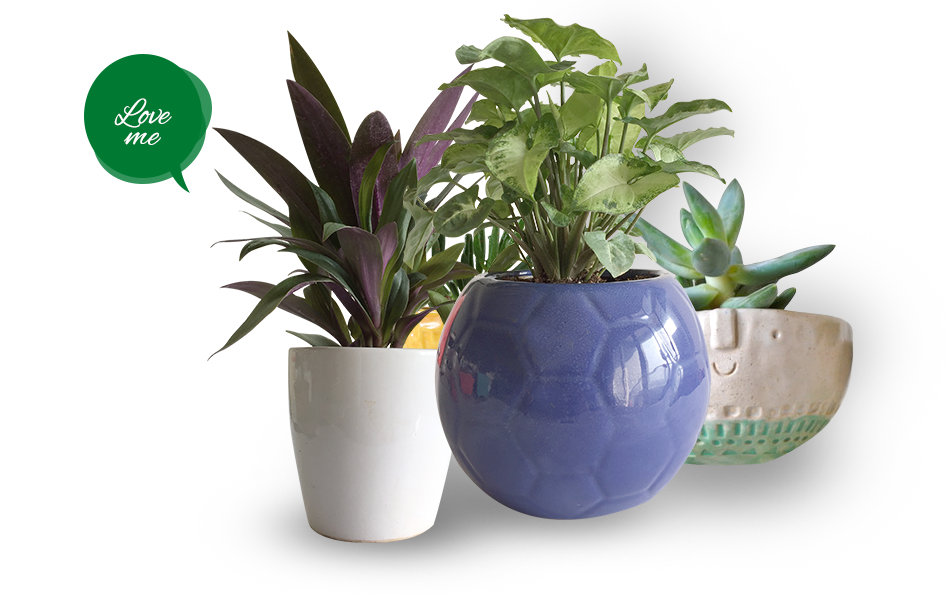 Our Best Nature
Generally people spend 80-90% of their time indoors so indoor air quality do matter a lot. Air tight homes and offices, modern day home furnishings are the major source of indoor air pollution. We know indoor plants clean the air but don't know exactly up to which extent. Roughly it is believed that 18-20 good sized plants are pretty good for a 2000 sqft area. It's a wise decision to add more and more plants to our work and living environment which not only purify air effectively but also add beauty to the place around us.
Our Top Plant Collections
Considering buying or need information about caring for common house plants? Here are the different types of house plants which is suitable for different needs.
Don't let anyone fool you - growing indoor plants is easy and just as fun as having an outdoor garden.